Bead Blasting
Tired of seeing calcium?
Are your pool tiles getting calcium build up? No problem! The Poolman LLC uses an innovative bead blasting process to make them look brand new!
Here's a picture of The Poolman, hard at work, bead blasting!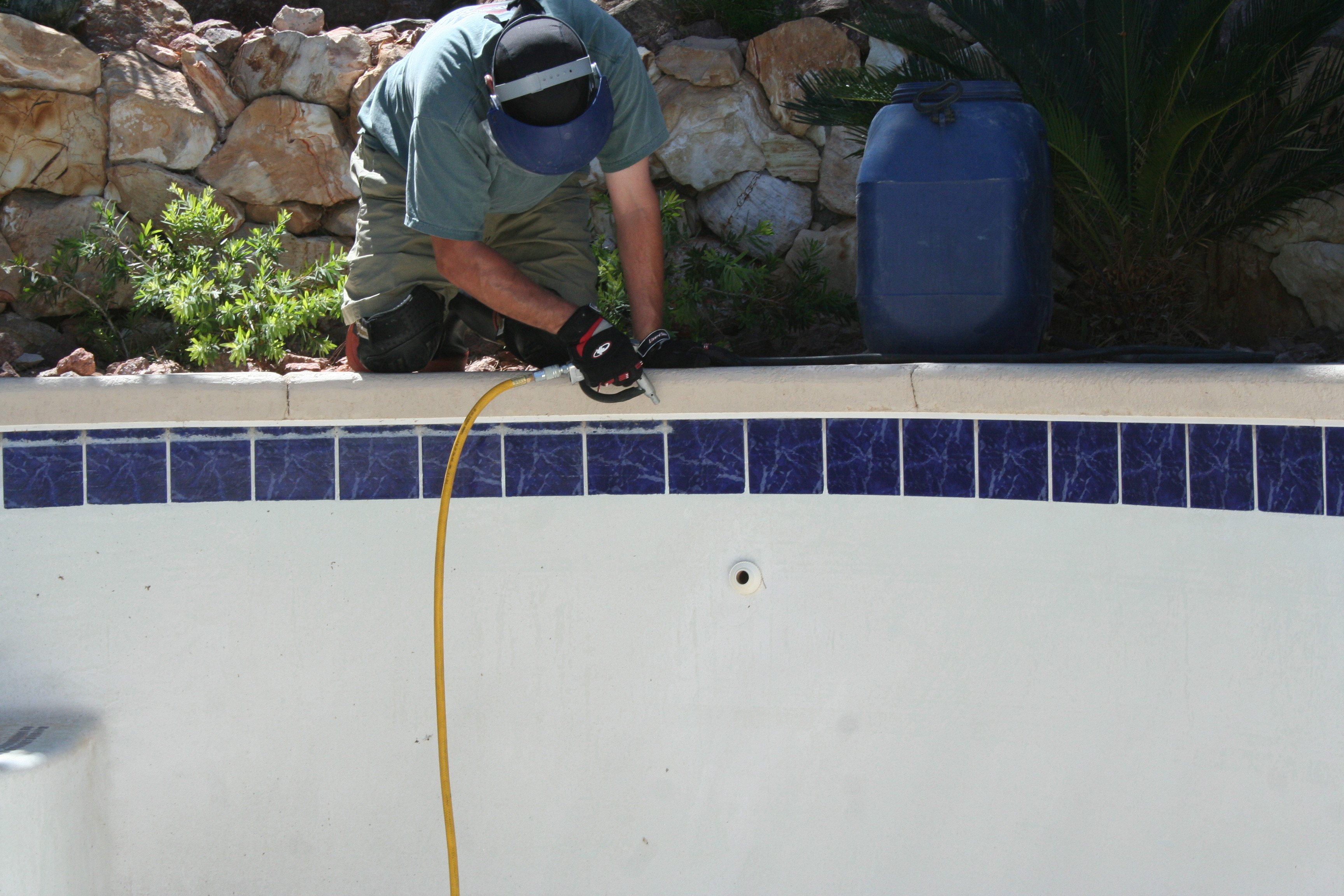 Our philosophy on customer satisfaction is simple... We're happy when our customers are happy! We can assure you that no pool service in the Las Vegas area works harder!
Please
contact us at any time for more information.